Domain Names
A domain name is the URL that a user types into their browser, or clicks on, to go to a website (like facebook.com or yahoo.com).  This site is YorkVentures.net.  Domains are virtual real estate because anybody can access them from anywhere in the world and any name can only point to one website.  Therefore they can become very valuable.  For a list of this year's top priced domain names see this article at DN Journal.  Some of them sell for millions of dollars!  See this list of some of the most expensive published sales.
A good source for news and information about domain names is Domain Name Wire.  Their website has lots of interesting information and they have a podcast that is published weekly.
Looking for a domain name for your business or personal interests?  Below is a list of the domains that are for sale.  Many different domain names are available from York Ventures, including ones with keywords of interest or geographic specific names.  Some of the domains below are parked and some have been used for business purposes.
Feel free to click the links and check them out.  If you are interested in purchasing a domain name please contact us at DomainSales@YorkVentures.net or call 805-628-2553.
We accept Paypal.  You can bid on some of the domain names at www.afternic.com/wayork and Sedo.
If you need a hosting account, the best one I've found is Hosixy.  Another good choice is Name Cheap Hosting.
Domain Name List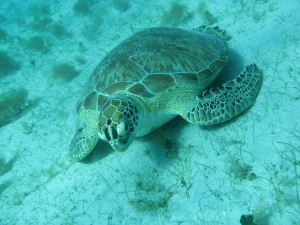 Search Engine Optimization  (SEO) Traffic
In order to generate traffic to a domain name it is desirable for them to show up on the search engine results page (SERP) of common search engines like google, yahoo, bing, and many others.  The techniques used to generate this type of traffic, are called search engine optimization (SEO).  There are many factors involved in the SEO rankings including things that are done on your web page and things outside your website.  There are many things you can do on your website (called On Page Ranking Factors) to help it rank in the SERPs.  The most important factors are having good quality unique content and images on the pages of your site.  It helps to have the target keywords in the title, URL, headers, keywords in articles, and in meta tags, but don't over use them.  It also helps to make the site mobile responsive and have a clear privacy policy and other trust pages.  There are some technical factors that are considered too like the time it takes your site to load, the amount of time people spend on your site, and the bounce rate of the people that go to your site, meaning the % of users that click the back button or close the window/tab.  For off site rankings you need other quality websites to link to your site that are from trust worthy sources.  The text used to link to your site is called the anchor text and it is also a factor.  Metrics have been developed to quantify how much trust is put in a given source, called Trust Flow.  You can determine the Trust Flow of a website by using Majestic.  A tool to determine the domain authority and page authority is Moz.
Thanks for visiting my website!  Blessings!
Bill York